AUGUST 2019 Instagram & Business Master Class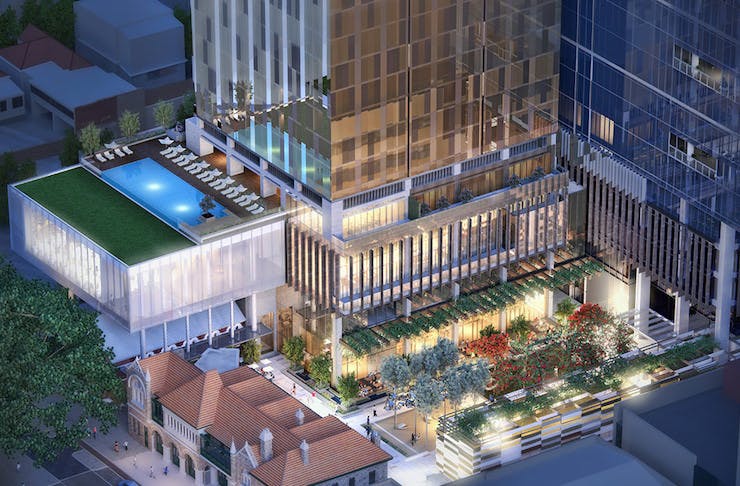 AUGUST 2019 Instagram & Business Master Class
EARLY BIRD TICKETS PURCHASED BEFORE 30TH OF JUNE 2019 - $220 (includes gst)
TICKETS $275 (includes gst) FROM 1ST OF JULY 2019
INCLUSIONS:
Master Class - Ballroom 1 (second level of The Westin Perth)

Nikki's 90-page ebook - How To Influence Your Creative Market

Morning Tea & Lunch at Haven Terrace (lower level of The Westin, Perth)

Coffee and Tea

Gift Bag
Learn how to build impressive Instagram Following in 2019 by following my easy methods
As a business owner, I struggled to find a social media course taught by someone who had a large following. I wanted to learn from someone who had implemented what they taught, to grow their business online. After building over 60K Instagram followers in just eighteen months on The Perth Collective, and having grown multiple large instagram accounts since, I share with you my simple formula to grow your Instagram Business accounts.
Topics Covered
DATE: MONDAY 5TH OF AUGUST 2019
TIME: 9.30AM-3.30PM (please note this event may run over time due to the Q&A session at the end).

INCLUSIONS: This 5 hour workshop (plus lunch) will cover all things social media including current new updates, how to strengthen your brand and build relationships on socials plus how I work with local influencers to grow small business to international brands. Included in your tickets is morning tea, coffee, lunch and also of course… a gift bag!
COST: EARLY BIRD $200+gst (prior to the 30th of June 2019) $250 +gst from 1st of July 2019
SESSION #1

Social Media: Why you should use it as a marketing tool for your small business and why I stress its a tool!

Content: What makes an engaging feed? How do you stand out in the saturated world of instagram in 2019

Design: How to create your own signature look and style through your feed

Apps: My favourites to create stunning social images, quotes and content

Hashtags: Know your hashtags and how to use them to grow an organic account quickly

Platform accounts: Why you should connect with them and build a relationship with the people behind the accounts

Engagement: Interacting and growing rapport with your social media followers which in turn will lead to a higher engagement

Making sales: How to leverage your social media following into sales opportunities for your small business

Statistics: Learn How to track if social media is working for your business and if you are really seeing growth for all your efforts

Highlights, Videos and Editing Tools for Socials

What is the difference between a Brand Rep, Brand Enthusiast, Micro Influencer and Influencer?

What is a Media Kit? What statisics should I look for?

How to find the right Influencer for your business (who doesn't have paid followers, paid likes or a false engagement!)

What should I pay for a local influencer? What is a guide to exchange value? Is it worth it in 2019? Example templates

Identifying what you want out of the agreement (brand-building, sales, etc)

How to approach and propose an exchange

T&C's you must have to ensure you get your agreed return

Making the most of working with an Influencer

Agreements for Influencers, Brand Reps and Enthusiasts

~ LUNCH HAVEN TERRACE~

SESSION #2

Bookkeeping and Financial tips with Ashlee from The Bookkeeping Creative

Business Tips and Mindset with Nikki

Panel Discussion
Q & A SESSION
If you have any questions or would like to stay back and ask Nikki anything, She will be available to 5pm to answer any questions you may have. This Session is not compulsory, more just an added bonus
(We totally understand if you need to leave at 3.30pm to pick up children).
TERMS & CONDITIONS
Tickets are non refundable, you are welcome to resell them or gift them on in the event you cannot attend.

Nikki retains the ownership of the intellectual property, of this workshop / master class and the content given out. Any solicitation of content will be referred to Nikki's Lawyers.

Please notify Nikki of all dietary requirements a minimum of 3 days before master class